From: Jerry Giant <einzeln00_at_gmail.com>
Date: Tue, 21 Mar 2006 10:04:07 +0800
The whole bunch of things running on IE 7 beta2 (i dont know if only
IE 7 works but lots ActiveX downloads, so IE is a must for sure)
By the way, I got a Office 12, it looks like M$ doing lots of efforts
on user experiences.
http://www.live.com
On 3/21/06, Stefano Mazzocchi <stefanom_at_mit.edu> wrote:
> Jerry Giant wrote:
> > I spend some time with live.com stuff, found onfolio is interesting,
> > and looks like yet another piggy-bank but not so feature-rich. Have no
> > idea how m$ did the job, RDF? maybe.
>
> URL?
>
> --
> Stefano Mazzocchi
> Research Scientist Digital Libraries Research Group
> Massachusetts Institute of Technology location: E25-131C
> 77 Massachusetts Ave telephone: +1 (617) 253-1096
> Cambridge, MA 02139-4307 email: stefanom at mit . edu
> -------------------------------------------------------------------
>
>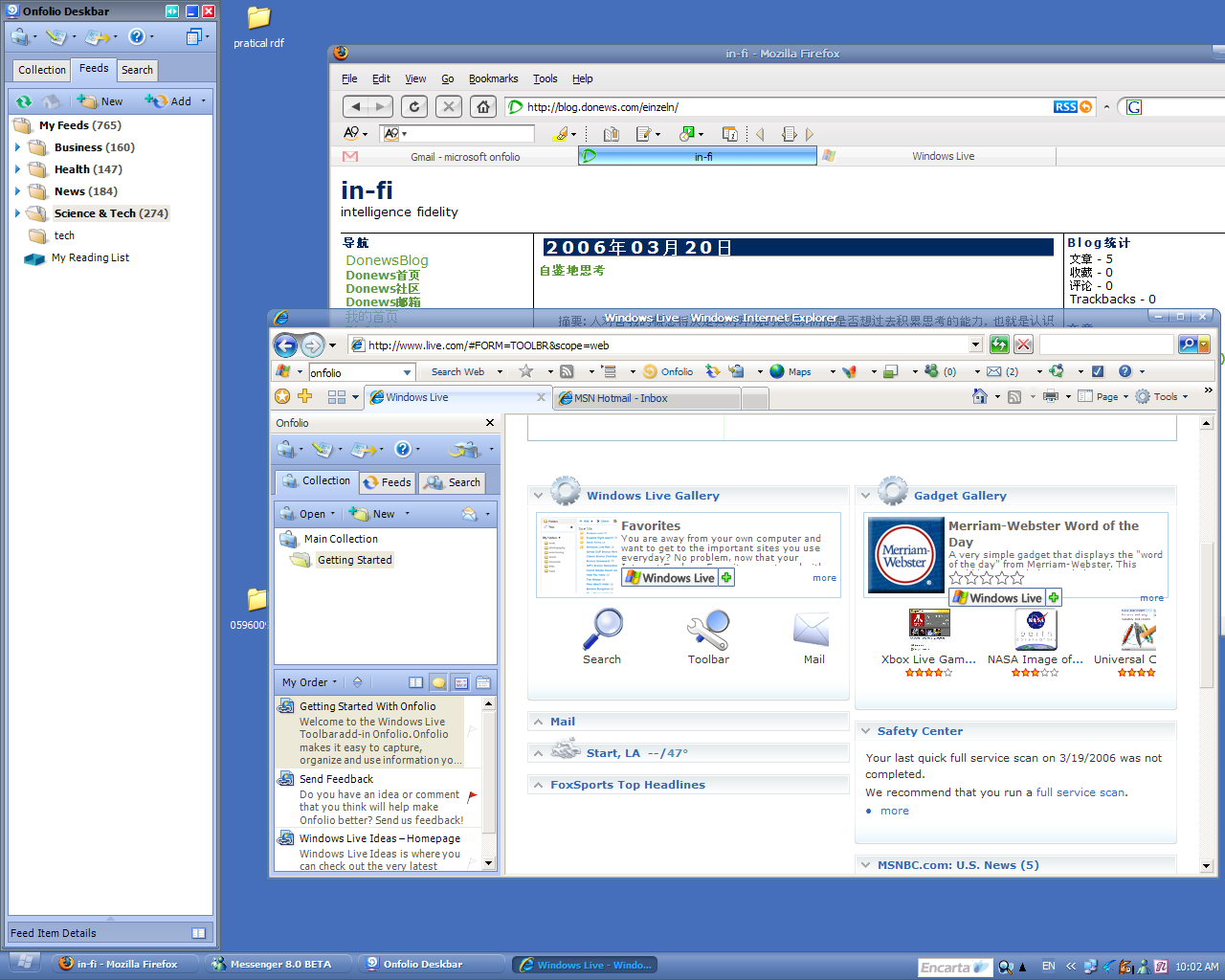 (image/png attachment: Onfolio.PNG)

(image/png attachment: office12_and_Onfolio.PNG)
Received on Tue Mar 21 2006 - 02:03:59 EST
This archive was generated by hypermail 2.3.0 : Thu Aug 09 2012 - 16:39:18 EDT