From: Luc Gauvreau <gauvreauluc_at_sympatico.ca>
Date: Mon, 27 Oct 2008 23:51:59 -0400
Bonjour!
Citeline seems a beautiful tool for me, coordinated with Zotero it's a great idea! Thanks.
But, my bibliography is mostly in french, with french letters as: é è ï ç û à â...
These letters are remplaced by ????? in Citeline. See the snapshot below.
I use Firefox 3.0, Windows 2000...
Do you know how I can solve this problem?
Thanks,
Luc Gauvreau (Montréal, Québec, Canada)
[cid:781254503_at_28102008-2F22]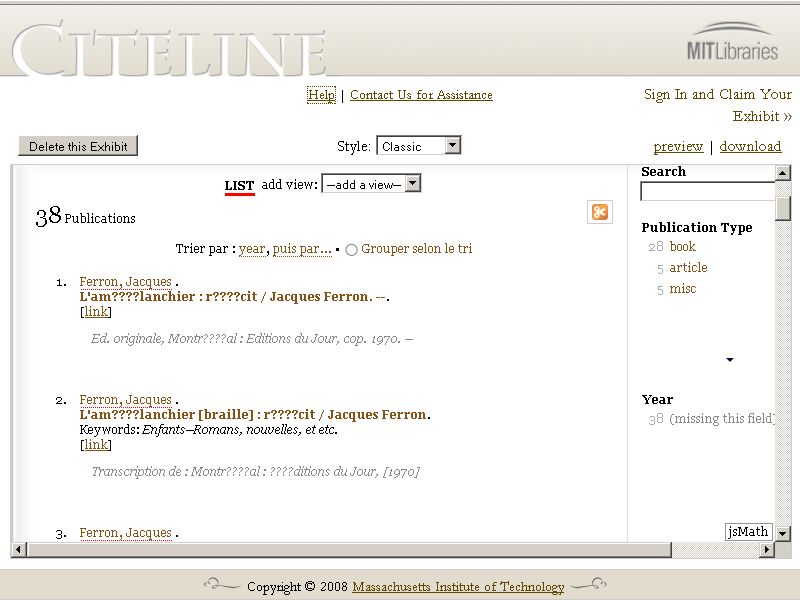 (image/jpeg attachment: Outlook.jpg)
Received on Mon Oct 27 2008 - 23:51:59 EDT